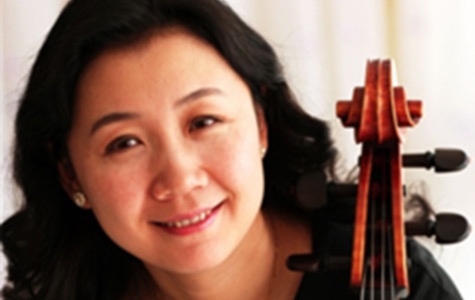 Na Mula
Central Conservatory of Music, Middle School
Na Mula is a highly regarded cellist and educator and is currently the principal of the Middle School of The Central Conservatory in Beijing, China.
Na Mula entered the High School Affiliated to Central Conservatory of Music (CCOM) in 1982, studying cello with Professor Song Tao, a prominent cello master and educator. In 1988 she was exempted from the College Entrance Examination to CCOM. That same year, she won second prize at the National Cello Competition (Junior). She graduated in 1992 with outstanding scores and became a teacher in the school soon afterwards. She won the first prize of National Ensemble & String Quartet Competition as well as Excellent Performer of China Masterpiece. She has served as the director of the cello course in the Middle School of CCOM since 1995. In 2011 she was appointed Principal of the Middle School of CCOM.
Na Mula has participated in many major performances locally and abroad, and held a number of solo recitals, chamber music concerts and lectures in many countries, including Switzerland, the United States, Canada, Japan, Hong Kong, Macao, Australia and France. Na Mula put on many public performances in major cities both at home and abroad with the delegation of the Chinese Musicians.
Na Mula is devoted educator. Many of her teaching CDs and DVDs have been published, including Cello and Piano, Cello Classroom Teaching, and Original New Works of Cello. She edited Three Cello Masterpieces, Amateur Graded Examination Course (two volumes), Cello Class, and more. In addition, she wrote A Brief Discussion of Cello Teaching, and a series of articles on cello teaching for the magazine, Young Musician. She has been a professor at Morningside Music Bridge since 1997.
Na Mula has trained many excellent cello talents, most of whom have won international awards.
---
Teaching Dates: July 29 - August 2, 2024