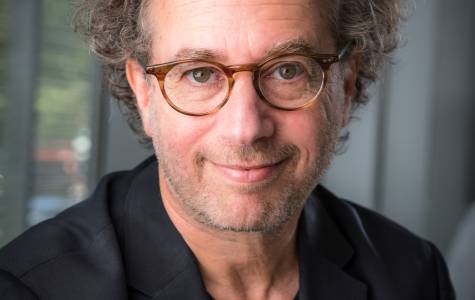 Tod Machover
MIT, Academic Head, Media Arts and Sciences
Tod Machover is Muriel R. Cooper Professor of Music and Media and director of the Media Lab's Opera of the Future group. Called a "musical visionary" by The New York Times and "America's most wired composer" by The Los Angeles Times, Machover is an influential composer and inventor, praised for creating music that breaks traditional artistic and cultural boundaries and for developing technologies that expand music's potential for everyone, from celebrated virtuosi to musicians of all abilities. Machover studied with Elliott Carter and Roger Sessions at The Juilliard School and was the first Director of Musical Research at Pierre Boulez's IRCAM in Paris. Since 2006, he has been Visiting Professor of Composition at the Royal Academy of Music in London.
Machover's music has been performed and commissioned by many of the world's most important performers and ensembles, including Lincoln Center for the Performing Arts, the Los Angeles Philharmonic, the Lucerne Festival (where he was 2015 Composer-in-Residence), and the Tokyo String Quartet. He has received numerous prizes and honors, including from the American Academy of Arts and Letters, the Fromm and Koussevitzky Foundations, the National Endowment for the Arts, and the French Culture Ministry, which named him a Chevalier de l'Ordre des Arts et des Lettres. He was finalist for the 2012 Pulitzer Prize in Music and was the inaugural recipient of the Arts Advocacy Award from the Kennedy Center for the Performing Arts in 2013. In 2016, he was named Composer of the Year by Musical America.
Machover is widely recognized for designing new technologies for music performance and creation, such as Hyperinstruments, "smart" performance systems that extend expression for virtuosi, from Yo-Yo Ma to Prince, as well as for the general public. The popular videogames Guitar Hero and Rock Band grew out of Machover's group at the Media Lab. His Hyperscore software—which allows anyone to compose original music using lines and colors—has enabled children around the world to have their music performed by major orchestras, chamber music ensembles, and rock bands. Machover is also deeply involved in developing musical technologies and concepts for medical and wellbeing contexts, helping to diagnose conditions, such as Alzheimer's disease, or allowing people with cerebral palsy to communicate through music.
Machover is especially known for his visionary operas, including VALIS (based on Philip K. Dick's sci-fi classic and commissioned by the Centre Georges Pompidou in Paris); Brain Opera (which invites the audience to collaborate live and online); Skellig (based on David Almond's award-winning novel and premiered at the Sage Gateshead in 2008); and the "robotic" Death and the Powers (which premiered in Monaco at the Opéra de Monte-Carlo in 2010 and continues to tour worldwide).
Machover has recently worked on a series of "collaborative city symphonies" to create sonic portraits of cities for, and with, the people who live there. So far, City Symphonies have been created for Toronto, Edinburgh, Perth, Lucerne, and Detroit, and a new series for cities around the world is in the planning stage. Machover is currently at work on his next opera project–a commission from Boston Lyric Opera for fall, 2018–as well as on works, installations, and technologies that continue to expand individual creativity, while establishing multisensory collaboration and empathy within communities and across the globe.
---