Morningside Music Bridge on Tour
Over the years Morningside Music Bridge has organized and sponsored special concerts and events, outside of the regular summer program, featuring outstanding alumni at venues around the globe. These events create performance opportunities for the alumni as well as raise the profile of Morningside Music Bridge. Moving forward we are evolving these formerly isolated events into a more regular part of our offerings as 'Morningside Music Bridge on Tour'.
The new touring format will launch in November of 2023 featuring alumni in performances in USA (Boston), Poland (Poznań, Łódź, Gdańsk and Warsaw) and the United Kingdom (at Heckfield Place and at the Wimbledon International Music Festival) featuring Wojciech Niedziolka, violin; Brandon Leonard, cello; and Yoav Roth, piano. Alumni and violin faculty members Timothy & Nikki Chooi and piano alum and Gilbert Prize Winner, Clayton Stephenson, will also represent Morningside Music Bridge at the United Kingdom portion of the tour.
November 5, 2023 USA, Boston: Friends of Morningside Music Bridge (Private Concert)
November 6, 2023 USA, Boston: Boston College
November 9, 2023 Poland, Poznan: Samorządowa Szkoła Muzyczna
November 10, 2023 Poland, Lodz: Academy of Music in Łódź
November 12, 2023 Poland, Poznan: Henryk Wieniawski Musical Society of Poznan
November 14, 2023 Poland,

Gdańsk: Stanisław Moniuszko Academy of Music,

November 16, 2023 Poland, Warsaw: Fryderyk Chopin University
November 18, 2023 Poland, Warsaw: Centrum Promocji Kultury (The Center for the Promotion of Culture)
November 19, 2023 UK, Heckfield: Heckfield Place
November 21, 2023 UK, Wimbledon: Wimbledon Music Festival
November 22, 2023 UK, Wimbledon: Wimbledon Music Festival
For full concert and ticket information, please visit our concerts page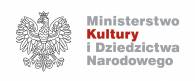 ***
Statement:
Our thoughts are with all those impacted by the ongoing violent conflict in Israel. We hope that all of our Faculty, Alumni and Friends living in the area are safe. There are no words to communicate the pain and horror citizens are experiencing and we send our hearts and thoughts to all of those impacted and wish for the safety of all those in the region.

Morningside Music Bridge recently announced an international tour with dates in Israel; we have cancelled those performances and other activities in Israel. We are working with our network of friends and alumni to add additional performances in Poland for the same time period and anticipate announcing those additional dates and locations in the coming days.

We of course hope for better times and a future opportunity to perform great music with our friends and colleagues in Israel.

~ Paul Dornian, Executive Director, Morningside Music Bridge