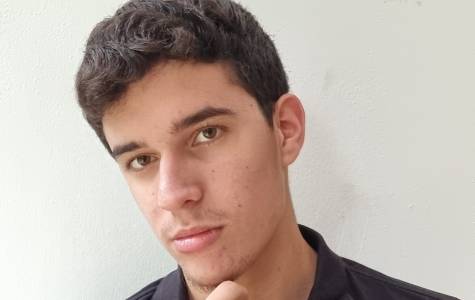 Yoav Roth - MMB on Tour Artist
Born in Tel-Aviv in 2006, Yoav Roth has made numerous public appearances throughout Israel and the United States (Boston, New York, Philadelphia and Los Angeles) as a recitalist, soloist with orchestra and chamber musician. Future engagements include a solo appearance with the Jerusalem Symphony Orchestra as well as solo and chamber music concerts in Israel, the United States, Europe and Hong-Kong.
Winner of several piano competitions, his prizes include first prize at the Kan Voice of Music Young Artist Competition 2022, first prize and audience favorite prize at the Tel-Hai International Piano Masterclasses Concerto Competition 2021, first prize at the Piano Forever Competition 2022, second prize at the Pnina Salzman competition 2021, the Stuart Holland Memorial Award at the MMB Masterclasses in Boston (2019) and many others. He was a finalist at the MMB concerto competition 2022.
Yoav has been a consistent recipient of the American-Israel Cultural Foundation excellence scholarships (with special distinction), and currently participates at the Jerusalem Music Centre Piano program for outstanding young pianists through which he is being regularly mentored by renowned pianist Murray Perahia.
Yoav appeared in Radio and TV broadcasts and participated in master classes with prominent pianists such as Murray Perahia, Norma Fisher, Jerome Lowenthal, Peter Frankl, Pavlina Dokovska, Emanuel Krasovsky and many others.
Yoav began his piano studies at the Conservatory of the Jerusalem Academy of music and Dance with Ms. Alla Avrakh and is currently studying with Dr. Shir Semmel. In addition to his active performing schedule, Yoav also composes and studies under the guidance of Ms. Irena Svetova.
---