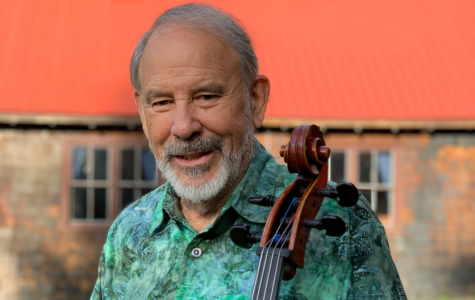 John Kadz
School of Creative and Performing Arts, University of Calgary; Artistic Director, Valhalla Summer School of Music, BC, Canada
John Kadz's career as chamber musician and teacher spans more than 50 years and includes extensive touring throughout Canada, the United States, Europe and Japan. As a member of the One Third Ninth piano trio, Mr. Kadz performed hundreds of concerts in many of the world's finest venues, as well as doing extensive grass roots work to develop and promote chamber music in western Canada.
Mr. Kadz began his professional career at age 17 as a member of the Houston Symphony under the baton of Sir John Barbirolli. His other professional activities have included serving as the principal cellist with the Calgary Philharmonic Orchestra and performing with the chamber music groups Aubade and the Lyric Chamber Players.
Mr. Kadz is a cello instructor at the School of Creative and Performing Arts, University of Calgary and also maintains a large private student cello class. Previously he was a cello instructor with Mount Royal University Conservatory and managed its Academy Program and Summer Strings Academy. He was also co-artistic director for Morningside Music Bridge at Mount Royal University from its inception until 2015. He also served as a faculty member of the Indiana University String Academy Program and the Glenn Gould School in Toronto.
Mr. Kadz is in demand as a clinician and adjudicator throughout Canada. In September 2003, Mr. Kadz was invited by Beijing's Central Conservatory of China to be a guest instructor there. He has been awarded the Distinguished Faculty Teaching Award at Mount Royal University and the Alberta Achievement Award for Excellence in Music. Also, in 2017, Mr. Kadz was made a Fellow at the Royal Conservatory of Music in Toronto in recognition of his contribution to the music scene in Canada.
He is the founding artistic director of Valhalla Fine Arts in British Columbia's Slocan Valley and co-artistic director and cello instructor for the Valhalla Summer School of Music. Mr. Kadz continues to serve as a faculty member for the Morningside Music Bridge program.
---
Teaching Dates: July 8 - 12, 2024