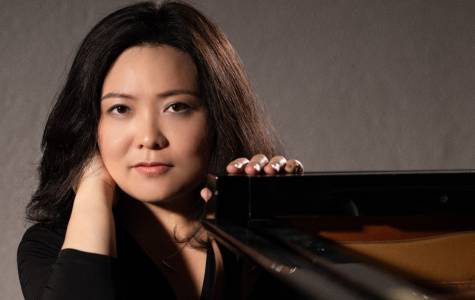 Weicong Zhang
Shanghai Conservatory of Music
Collaborative Pianist ? Program
Weicong Zhang, collaborative pianist, has shared the stage with many distinguished artists, including violinists Pierre Amoyal, Ian Swensen, Albert Markov, Kathleen Winkler, Feng Ning, Bing Huang, Siqing Lv, violists Nobuko Imai, Dimitri Murrath, Lars Anders Tomter, Matthias Buchholz, Teng Li, cellist Wen-Sinn Yang, Haiye Ni, Martti Rousi, Reinhard Latzko, flutist Emmanuel Pahud, Henrik Wiese, clarinetist Thorsten Johanns, trumpet player Matthias Höfs.
She has toured in the United States and Canada, performing at the Stern Auditorium at the Carnegie Hall, Weill Recital Hall, Vancouver Playhouse etc. Since she returned to China in 2008, she has performed in almost every major venue such as China National Center for the Performing Arts, Beijing Concert Hall, Shanghai Concert Hall, Shanghai Oriental Art Center, Shanghai Symphony Concert Hall, Guangzhou Xinhai Concert Hall, Xian Concert Hall, Wuhan Qintai Concert Hall, Shenzhen Concert Hall, Hongkong Cultural Center. Ms. Zhang has been guest artist in Morningside Music Bridge, Young Euro Classic Festival Ensemble, Beijing International Music Festival, Shanghai Conservatory of Music and San Francisco Conservatory of Music International Chamber music Festival and International Violin Master classes and Sonata Competition of Shanghai Conservatory of Music. She was also accompanist for three Piatigorsky Seminars in Los Angeles. She gave masterclasses in accompanying and chamber music at Manhattan School of Music, San Francisco Conservatory of Music, The Middle School affiliated with Shanghai Conservatory of Music and Xian Conservatory of Music. Her recording with violinist Feng Ning " French Violin Sonatas and Miniatures" was released in 2020.
Ms. Zhang received her bachelor degree at UT Austin and master degree and doctoral degree in collaborative piano from Manhattan School of Music in 2007. She studied with Professor Junwei Zhang (her grandfather) and Professor Shizhen Yao at Shanghai Conservatory, Dr. William Race at UT Austin and Dr. Heasook Rhee at Manhattan School of Music. In 2008, Ms. Zhang became faculty at the Shanghai Conservatory of Music teaching piano solo and chamber music.
---
Teaching Dates: July 10 - August 4, 2023