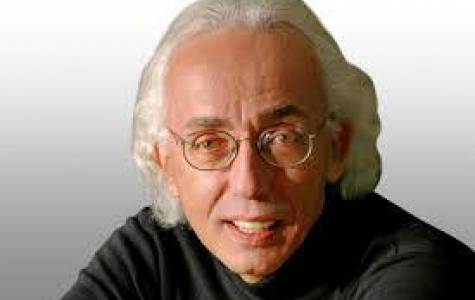 André Laplante
Conservatoire de musique de Montréal (Canada)
Over the last decade, Canadian pianist André Laplante has firmly established himself as one of the great romantic virtuosos. He garnered international attention after winning prizes at the Geneva and Sydney International Piano Competitions, then capturing the silver medal at the International Tchaikovsky Competition in Moscow. Critics have compared him with Ashkenazy, Horowitz and Rudolph Serkin, placing him in the elite circle of virtuoso pianists who do not hesitate to take risks.
In 2005, Mr. Laplante was honored to be named an Officer of the Order of Canada. In that same year, he was awarded the Prix Opus for Best Performer of the Year.  In 1999, he received two Opus Awards for live performances: "Best Concert in Montréal" and "Best Concert in Québec Province." Most recently, in 2010, he received another Prix Opus, this time for Best Concert of the Year.
In recent years, Laplante has appeared as orchestral soloist with the Montréal and Chicago Symphony Orchestras, the Czech Philharmonic Orchestra at Carnegie Hall and the Kennedy Center, the Minnesota Orchestra conducted by Sir Neville Mariner, on tour in Europe with the Toronto Symphony under Andrew Davis and with the Royal Philharmonic under the baton of the late Sir Yehudi Menuhin during their extensive North American tour.
Recent seasons have also included a major concert tour of the People's Republic of China, recital tours of the Far East, Australia and North America, and appearances at major music festivals, including the Debussy Festival (France), Pecs Festival (Hungary), Orford Festival (Canada), Cascais Festival (Portugal), Salzburg Festival (Austria), Festival International de Lanaudière (Canada), International Summer Festival (Canada), Domaine Forget (Canada), and the TCU-Van Cliburn Institute (USA). Mr. Laplante performed with the Dewan Filharmonik Petronas in Malaysia as well as a critically acclaimed appearance with orchestra and quartet in an all French Festival with the Buffalo Philharmonic. He also appeared with the Columbus Symphony, National Arts Centre Orchestra of Ottawa and Club Musical de Québec, as well as performances with the Toronto, Québec, Winnipeg, Edmonton, Vancouver, Lexington, Pasadena and México City symphonies.
André Laplante has served as a juror of the Tchaikovsky International Piano Competition, the International Music Festival in Australia, the CBC National Competition, the Honens International Piano Competition, the William Kapell International Piano Competition.
Mr. Laplante also takes time off his concerts schedule to teach. He has a class at the Montreal Conservatory and also spends a few weeks in the summer teaching in Canada and the United States. He starts his summer season by spending one week in the beautiful settings of the Adamant School of Music in Vermont, a place he is very fond of. He teaches a Master class every day and students experiment with a very intense piano immersion. He also goes to the Orford Festival where he teaches one Class every day and prepares students for performances. He has been invited to the Calgary Music Bridge program where international students gather every summer.
An active recording artist, André Laplante's releases on the Analekta label include works by Ravel and Rachmaninov, an award winning Brahms album (Félix 1996), and a Liszt recording (Félix 1995) which was voted best solo classical album of the year by the Toronto Star. He has also recorded for CBC and Melodia: his performance of Jacques Hetu's Piano Concerto No. 2 for CBC Records won the 2004 Juno award for orchestral recordings, as well as the Western Canadian Music Award. His recording of Tchaikovsky No. 1 with Joav Talmi and l'Orchestre Symphonique de Québec, was nominated for the 2001 Felix Award ; and in 2010 his recording of Liszt's Années de Pèlerinage was awarded a Felix Award for Best Classical Solo Album of the Year.
---