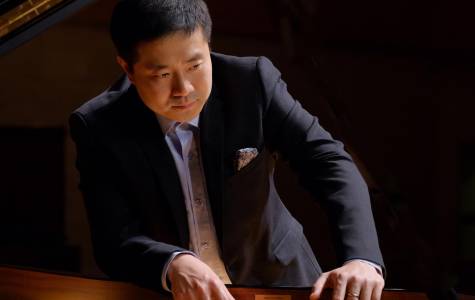 Xiaohan Wang
Tianjin Juilliard School
MMB Alumnus
Prizewinner of the ARD International Music Competition (Munich), Van Cliburn International Piano Competition (Texas), and the Beethoven International Piano Competition (Bonn), pianist Xiaohan Wang has performed all over Asia, Europe, and North America. He has appeared with many of the world's leading festivals, concert halls, and orchestras. Wang has collaborated with the Bavarian Radio Symphony Orchestra, Israel Philharmonic Orchestra, and musicians including violinist Hilary Hahn, Ning Feng, Misha Maisky, Liwei Qin, the Jerusalem Quartet, the Takács Quartet, the Tokyo Quartet, and the Juilliard Quartet.
In addition, Wang is also a composer and conductor, having conducted the Israel Symphony Orchestra and others. His composition The Inspiration of Painting was selected as the compulsory piece for the 2007 Beethoven International Piano Competition in Bonn.
A Steinway Artist and honorary professor, Wang has been dedicated to training outstanding young musicians, and many of his students have been prizewinners in music competitions both at home and abroad. He is frequently invited to give masterclasses and lectures at The Juilliard School, New England Conservatory, Hannover Hochschule für Musik und Theater, and the Hebrew University of Jerusalem. He also serves on the jury in many international competitions, including the Sydney Competition, the Isangyun Competition, and Tchaikovsky Competition for Young Musicians. He's also the artistic director of Arthur Rubinstein International Youth Piano Competition, Singapore International Piano Competition, and Tianjin International Piano Festival. Wang is the head of the piano department at Tianjin Juilliard School's Pre-College Division and tutor of graduate students at the School, and he is a Distinguished Professor of Piano at the China Conservatory of Music.
Wang began his musical education at the Beijing Central Conservatory of Music Middle School, where he studied with Jin Aiping, Li Qifang, and Zhou Guangren. He studied with Arie Vardi and Matti Raekallio in Hannover where he received his PhD degree from Hannover Hochschule für Musik und Theater, with a perfect score in academic performance, the first in the university's history.
---
Teaching Dates: July 15 - 19, 2024